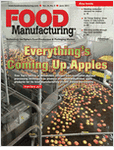 Food Manufacturing, Free Food Manufacturing Subscription Subscription
Food & Beverage
Presents news on the latest operational and technological advancements for the food and beverage processing market's key plant operation managers, engineers and corporate personnel.
Food Manufacturing reaches corporate administrators, plant/process managers, engineering managers, maintenance managers and others responsible for buying/specifying equipment & instrumentation used in processing, handling & packaging in food processing plants. Food Manufacturing is available in Print or Digital format and is published 9 times a year (monthly except bi-monthly in Jan/Feb, July/Aug and Nov/Dec).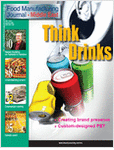 Food Manufacturing Journal - Middle East, Free Food Manufacturing Journal - Middle East Subscription Subscription
Food & Beverage
With nearly 90% of Middle East states fully dependent on food imports, tremendous opportunity exists for food importers, packagers and manufacturers of food processing machinery.
Food Manufacturing Journal – Middle East is for manufacturing decision makers who plan the purchase of machinery, materials and execute manufacturing strategies, and plant managers who evaluate and make recommendations.
Request your Free Subscriptions Now.
Together with
TradePub.com
we offer you free industry magazines, white papers, webinars, podcasts, and more. No coupons, credit cards, special codes, or purchases are necessary. Publications are entirely FREE to those who qualify. Select from the offers listed or click below to browse our full library of available titles.
Browse our extensive list of over 600+ publications - offered for free.